About
Steam Kitty Games Ltd is an independent game design and publishing company located in Columbus, Ohio.
We endeavor to make games which are Fun & a little bit sassy.
Who We Are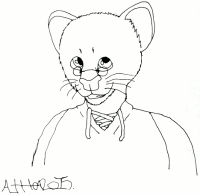 Founder & Chief Cat Herder
Matt Williams always wanted to be a Renaissance Person. Maybe one day he will be. In the mean time, he designs games, reads, cooks, weaves, hacks, and spends time with his daughter in Columbus, OH. He enjoys a variety of types of games and has been bitten by the game creation bug.